No Animal Testing
SAXOCON is happy to announce that we can now offer, in collaboration with SenzaGen, the latest in vitro testing technology for skin sensitization, GARD®. Our existing in-silico (QSAR) expertise combined with this new technology allows for testing accuracy of up to 95% in humans.
For decades, animal testing has been the standard for ensuring the safety of materials and chemicals for use by humans. But, there are several problems with this type of testing that make it a less-than-ideal solution. Not the least of which is that using non-human animals to test product safety for humans has an accuracy problem. In fact, in vivo testing using non-human animals has an accuracy rate of around 70-75%.
Of the in vitro test systems developed based on the Adverse Outcome Pathway (AOP) for skin sensitization published by OECD in 2012, the GARD® assay has been demonstrated to be exceptionally accurate. Further, the Guideline on Defined Approach (DA) for Skin Sensitization, published by the OECD in 2021, recommends replacing animal testing with non-animal approaches by combining at least two non-animal methods. SAXOCON combines the GARD® in vitro assay with our in silico prediction technologies to deliver a state-of-the-art testing environment.
GARDair
GARDair is an in vitro test capable of identifying chemical respiratory sensitizers. It provides a binary prediction, classifying the test samples as either respiratory sensitizers or non-sensitizers.
This high specificity means that there are few false positive results (≤5%), and identified respiratory sensitizers can be removed with confidence.
GARDair is the only respiratory sensitization test on the market.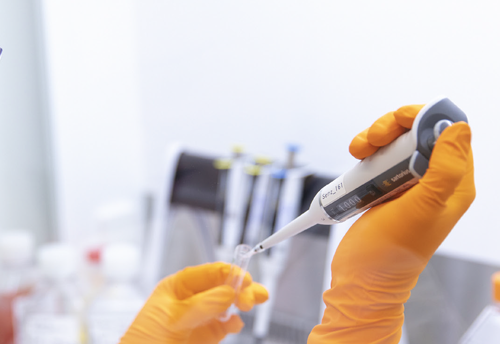 GARDskin
GARDskin is a new method included in OECD TG 442E for in vitro skin sensitization testing. It can discriminate between skin sensitizers and non-sensitizers in accordance with the UN GHS.
GARDskin is a stand-alone test for product development with demonstrated high performance and broad applicability, appreciated across industries as a tool for skin sensitization hazard assessment.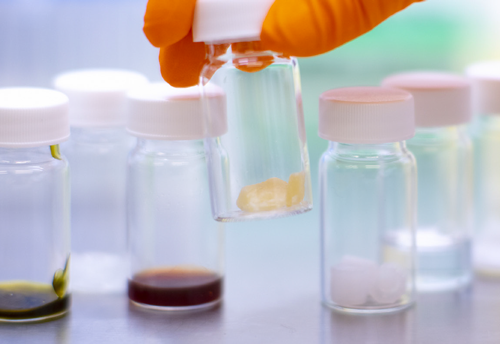 GARDpotency
GARDpotency is an in vitro add-on test to GARDskin for potency classification according to GHS/CLP. It can subcategorize sensitizers identified by GARDskin (OECD TG 442E) into strong sensitizers (1A) or weak sensitizers (1B).
GARDpotency is included in the OECD Test Guideline Program (TGP 4.106), and the results can be used as weight-of-evidence in REACH dossiers for the sub-categorization of confirmed skin sensitizers.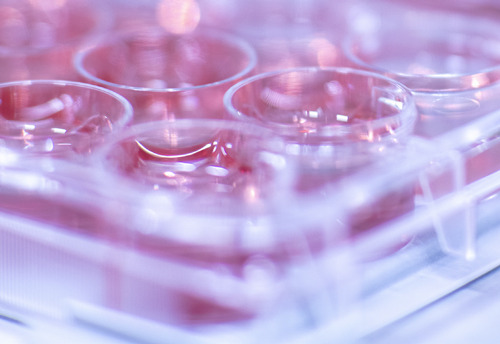 GARDskin Dose-Response
GARDskin Dose-Response, adapted from GARDskin (OECD TG 442E), is an in vitro test used for assessing the quantitative skin-sensitizing potency chemicals. It provides an estimated threshold concentration for a test substance to induce skin-sensitizing effects.
This threshold concentration can be used for skin-sensitizing potency ranking of candidate ingredients and early decision-making during product development. Additionally, the readouts provide a prediction of correlating LLNA EC3 values to measure the skin-sensitizing potency of chemicals. The readout can also be used to predict skin-sensitizing potency in humans and/or GHS/CLP classification.
GARDskin Medical Device
GARDskin Medical Device offers an in vitro alternative for skin sensitization testing as a part of the Biological Evaluation of Medical Devices from ISO 10993. Adapted from GARDskin (OECD TG 442E), the assay can directly test extracts from medical devices and solid materials and classify them as either skin sensitizers or non-sensitizers.
GARDskin Medical Device meets the demand for 3R with a markedly shorter turnaround time compared to traditional animal studies and offers:
Human relevant with high accuracy
Supports ISO 10993-12 recommended polar and non-polar extraction vehicles
Demonstrated ability to handle complex mixtures.